Commercial Painting Boise, ID
Over 20 years of Commercial Painting Experience in Boise, Idaho and Surrounding Areas.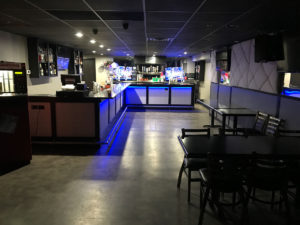 Clean Line Painting is a family owned and operated Painting company providing full-service Commercial Painting Services in Boise, Idaho and surrounding areas. Owners Clint and Heather Sparks established Clean Line Painting with a mission to provide top-notch quality customer service and the best Commercial Painting results in the Treasure Valley.
When you hire Clean Line Painting for your Commercial Painting Project, you are hiring seasoned professionals who take great pride in their capabilities to handle any commercial painting project from start to finish, whether it be a Corporate Office or a Health Clinic. We are dedicated to delivering the highest quality work and going above and beyond to ensure that each one of our clients is completely satisfied every step of the way.
Providing Full-Service Commercial Painting to the Treasure Valley.
Clean Line Painting offers an array of services tailored to fit to all of your functional and aesthetic needs. These include:
Thorough cleaning and prep of the area to be painted

Hydro-washing

Patching old or chip drywall

Priming

Painting

Finishing
Below are a few of our guarantees if you choose us:
Clint and Heather Sparks will work with your schedule to provide an on-site evaluation and estimate for the job you are looking for. We develop a detailed project-specific plan in order to ensure that the process is as seamless, thorough and precise as possible.
We work with your Schedule
We understand that you are busy and your schedule is demanding. We always arrive on time, and ensure that our work is completed in the agreed time-frame. If you need us to paint off-hours or weekends, we would be happy to accommodate you.
We respect your surroundings
We are very strategic and precise in planning and performing, so to avoid any disruption of other areas or people, whether it be your coworker, client, tenant or resident.
When you work with Clint and Heather Sparks, you can be rest assured that you will be treated with utmost respect and communication will always be clear and thorough. They will work with you to develop the best plan, schedule and budget for your Commercial Painting needs.
Clean Line Painting proudly uses Sherwin Williams paint to ensure that you get the best quality paint with top notch performance. A majority of Sherwin Williams interior paint is either low VOC or Zero VOC paint, meaning you won't need to worry about a heavy, lingering smell or chemical effects. It is pertinent to consult a professional to determine the best high quality painting product for your home. Clean Line Painting offers a wide range of products to meet each customer's budget needs and aesthetic goals.
Give Clean Line Painting a call today to schedule a consultation and estimate with the finest painters Boise, Idaho has to offer.  We will not let you down.